ib vogt - Expertise in Solar Power Plants
ib vogt's activities cover project development, financing, engineering, procurement, construction, operation and maintenance, as well as ownership and asset management of its portfolio.
As a manufacturer-independant intergrated developer the company focuses on tailor made solar power plant solutions that maximise lifecycle performance.
ib vogt employs over 80 experts in all areas of the PV power plant value chain. The company operates from offices in Germany, United Kingdom, Eastern Europe, India and South East Asia.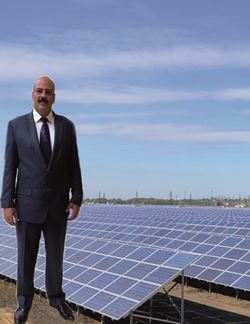 Sherif is helping to develop the potential opportunity to grow crops between and under the Solar Panels to maximise the use of the land and help the local community to become self-sufficient utilising equipment run by solar power